Makeup has always been an integral weapon in the secret arsenal that a woman has. We use makeup to enhance our natural beauty, hide small flaws, and have a fresh look. Although for some, it may seem like an industry that recently started, the truth is that women have always used different beauty products, even in ancient times. Egyptians were famous for their beauty recipes. In the 20th century, the beauty industry moved from homemade recipes to affordable products for everyone.

The 1920s were a glamorous period in Hollywood in which movie stars launched an amazing trend. Today, we still use many of the makeup techniques that were created then, although we now use healthier products. 
That is why we decided to reach out to 17 beauty bloggers and makeup artists and ask them:
What Are The Top 3 Beauty Secrets From The 1920s That We Still Use Today?
We received some great tips that we want to share with you, our readers. Hope you will enjoy reading this post and you will learn new things. 

Helena Rubinstein famously said, "If you can show me a woman who doesn't want to look young and beautiful..well, I'm afraid she isn't in her right mind".

For centuries, women have concocted potions and lotion out of plants, oils, and yes some very toxic ingredients including Lead as a whitening agent and Belladonna, a poisonous plant, to widen the pupils, which was considered a sign of health and fertility.

Welcome to the 1920s when the Jazz clubs were swinging and women were encouraged to be naughty. Across the continents, women cut their hair in the fashionable iconic bob. Eyes were lined in coal, yes coal, and lips were saturated with color pigments and stains and formed into what we now refer to as "The Cupid's bow". Also, the New York department store Selfridge's was selling metal stencils so women could achieve the perfect pout! 

In today's world with our strict FDA guidelines, deadly beauty routines are not something women subscribe to, but many of the era's distinctive looks and products have remained on the modern beauty Vanity. 

1- Hair is everything for the face, and the bob was the cut for women who "rejected traditional roles". Still popular today, I even have a version of it, and it totally rocks the look of the classic edge. ;)

2- Eyeliner and mascara were revolutionary for women of the Jazz Age. They would mix coal with petroleum jelly to create a paste that could be used to line the eyes and coat the lashes. Today we have a multitude of products to enhance the eyes whether long-lasting eyeliner, double duty mascara or permanent liner and lash extensions, we must thank our flapper sisters for passing down the sultry or smoky eye.

3- As mentioned above, lips were also exaggerated to create an alluring, sensual look. Gone are the pure (and toxic) color pigments taken from the artist's palette and the awkward metal stencils. In their place, we have automatic waterproof, kissable lip liners and lipsticks to create whatever today's fashion dictates.

1. Glamor makeup. I absolutely love a glamorous look. Take for example the 1920s movie icon, Louise Brooks. She had the bold red cherry lip, smoky eyes, and evident blush. I love incorporating soft and dramatic looks at the same time.

2. Heavy on the cheeks. Women in the '20s definitely turned to rouge, which was available in different formulas including powder, liquid, and creams. Back then, it was applied pretty heavily to the apples of the cheeks. I am still a huge fan of blush and use a heavy amount from time to time, depending on the look of the day.

3. Exaggerated lips. I still use this! Women in the '20s definitely exaggerated the Cupid's bow, which means they used the color slightly above the natural lip line. I love doing this to create a bigger and fuller pout.
In this day and age makeup is a multi-billion dollar industry, and can be worn loud and proud by women and men alike.

Makeup is used as a way to transform not only the way we look but how we feel about ourselves as well. 

Although a lot has changed since the roaring '20s, a few things remain the same. Let's take a look at top three beauty secrets from the '20s that are still being used to this very day.

The 1920s saw somewhat of a makeup revolution take place. After the war, there was a large gap in the male vs female population, so women began to look for ways to emphasize their natural beauty to stand out to their potential suitors.

Although the style has changed slightly, the main focus areas still remain the same today: the lips, the eyes, and the skin.

1. To create the perfect kissable pout, women would slightly overdraw their lips (particularly the Cupid's bow). The same remains today, however, nowadays, the entire lip is often slightly overdrawn to create increasingly fuller looking lips.

2. Another area of focus was the eyes. They say the eyes are the window to your soul, so it's no wonder women in the '20s were keen to create alluring mysterious looking eyes to draw the attention of the opposite sex. Using Kohl pencils, a popular technique was to smudge the product over the eyelid creating what we refer to today as the 'Smokey Eye' look.

3. Finally, another beauty secret that we still love and apply today is evening out the skin tone! Although cream and liquid foundations haven't quite been invented yet in the '20s, the ladies still understood the power of flawless looking skin. That's why they would focus on applying heavy amounts of pale powder to give the impression of youth.
The Top Three Beauty Secrets from 1920 Women Still Use Today are:

1. Makeup: Arched Brow. Dark Stained Lip. Deep Smoky Eyes.

2. Posture makes it perfect! Remember walking around your house balancing a book on your head? That's right, stomach in, bust out, shoulders back - perfect posture gives the appearance of a well put together lady with a fabulous figure. The girls are still practicing that walk today!

3. Pin curls - in the '20s the bedtime ritual would be to set your hair in pin curls, then sleep (hoping they wouldn't fall out) through the night. TODAY, women can have instant (practically) pin curls with fabulous modern hot tools (we use those in our salon) and they can rock the old '20s glamor girl look without getting poked in the scalp with bobby pins all night!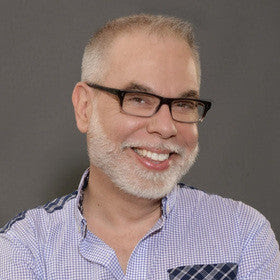 The Smoky Eye was the eye makeup of the day and many versions were seen. Teda Barra worn it raw with the ghoulish feel and Clara Bow adorned a more refined and glamorous version. The smoky eyes trend resurrected itself in the '90s and it became a staple eye design ever since and now goes far beyond the sooty charcoals originally used. The smoky eyes technique can be done with any colors as long as it graduates from dark to light.

The nail polish style of the time was very artistic and deco. Only the center of the nail was painted with deep red leaving half moons at the base of the nail and tip were left natural. The effect made nails and fingers look longer. Many retakes are seen today in the ever growing nail salon industry. 

Lip colors of the twenties were ox blood reds which have become classic lip colors for the Fall/Winter Fashion Season. The "bee-stung" shape continues to be seen in high fashion period editorials.
Hairstyles -  the bob hairstyle from the 1920s was similar with the lob that we do today. Hairstyles started to become more trendy- everyone is doing it! That is still the case today.
Lips - defining lips and outlining them. This practice gave birth to the lip liner pencil that we use today.
Eyes - eye makeup became trendy in the 20s and defining the eye is still a practice today.
1) Go bold with the eyes - Ladies in the 1920s loved to use gray and black eye shadows. Other popular colors were navy blue, brown and even dark green. Therefore, women, today could try to mix these colors in their eye makeup routine. Don't be afraid to go bold!
2) Using face powders for an even complexion - In the 1920s, products such as concealers and foundations were not readily available. Therefore, many women relied on using face powders to achieve an even complexion. Some women didn't use powders at all and went for a natural look. 
Therefore, a tip that many women can use today is to use fewer concealers and foundations. Instead, go for a natural complexion and dust on some powder to smooth out any unevenness.
3) Clean and thin eyebrows - Women in the 1920s generally had clean and thin eyebrows that formed a downward arch. Some women even removed their eyebrows all together and pencil them in with a thin eye pencil. This could be something that women of today may want to try.
In the 1920s Clara Bow made the "Cupid's bow" lip her signature look. She did this by outlining her smaller shaped lips with a larger outline and focused on accentuating her "Cupid's bow" (center of the top lip which resembles the top portion of a heart shape) to create a more defined lip. Metal lip tracers were used to help achieve the perfectly defined pout.
Today, women use long-lasting lip liners and bold colors to define their lips. Overlining is a technique that is still used today to create the illusion of a fuller lip. Long-wear products allow the user to rock a bold lip confidently for hours on end without having to re-apply throughout the night. The highlighter can also be used on the Cupid's bow to accentuate the lip color, create a fuller lip, and give that always sought after "glow". 

In the mid-twenties, women began pairing their powdered faces with bright colored "rouges". The shapes in which "rouge", more commonly known today as "blush", has changed from a circular application on the apples of cheeks to a more angular application on the cheek bone, but the bright raspberry and orange tones are back in style today. With proper application, colorful blush can result in a bold and glowy look!

In the twenties, women would fully line their eyes with dark black eyeliner creating a bold and dramatic look. Today, eyeliner can be used to define the eye in many different ways. Pairing a liquid liner on the top lid with a creme pencil liner on the bottom lid gives a dramatic, smokey and trendy finish. You can also emulate this twenties trend by applying a thin stroke of creme pencil liner on the upper lashline and an equally thin line along the bottom lash line without connecting the lines. This technique makes your eyes look wider and more awake.
What we call today "secrets from the past", are in fact the main reasons why beauty products were invented.
Hollywood gave birth to the desire for makeup & fashion in the early '20s. Before this, makeup was "easy" and was mainly destined to night women. It was also considered dangerous because of the substances used.
We need to remember why this huge step for beauty was made in the early '20s by women, for women. The main three secrets women had and still have are that they want to be more beautiful, more attractive and more expressive.
Every woman wants a perfect skin and this is the main reason why powdering was invented. This is considered to be the first secret in beauty history. Even before the '20, aristocrats used powder to show their superiority, to differ from the working class.
The second beauty secret shared over the years is that women want to be more feminine, more attractive. That`s why fragrances were invented: to "spread" femininity and elegance.
And the third secret is that women want to stand in the light. Colors are expressive. Used on lips and nails, they express a woman`s personality and status. 

Although we have a tremendous variety of beauty products, we have to keep in mind that "more is less" and that makeup reflects personality.
Follow your inner "secrets" and shine your own way!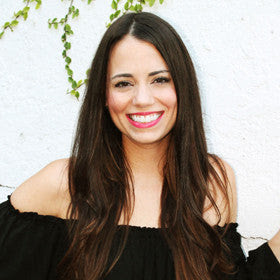 Caitlin Picou - KISMET
The 20s was a BIG decade in cosmetics, the twist up lipstick was patented, women began plucking their eyebrows and it became socially acceptable to wear a lot of makeup at night. 
Major trends: 
1. The smoky eye made its appearance in the 20s and that is a glamor tool we still use. Also, a major trend that is JUST hitting the market is adding darker color underneath the eye. This was a trend created in the 1920s that is being revived today. 

2. Bold & dramatic lips. They stuck to mainly red or coral back then, those were the only colors they had but bold lips were a definite must back then. And they would use the lipstick and powder to create a dramatic Cupid's bow. We don't go to that extreme today, but we do use lip liners to adjust the shape of our lips.

3. Blush for contouring. In the 1920s they used blush on the apples of their cheeks to create a rounder face. Similar to what we do today with bronzer, but we want to achieve a more oval face shape.
The industry of women's beauty services, products, and cosmetic lines exploded in the 1920s. This decade ignited the need and want of having a sun-kissed glow to the skin, bold lips and dramatic eyes.

Initially, Helena Rubinstein and Elizabeth Arden worked to make some of the first sunblocks. However, the suntan and sunburn looks were "in" so Arden changed direction and started creating powders that were tinted to give a sun kissed glow appearance to the skin. In today's world, we would call this bronzer. Not only is it safer but who doesn't like to look sun-kissed?

Lips were bold not only in color but shape. The "Cupid's bow" inspired and made famous by silent film star, Clara Bow had women wanting "bee stung" lips, fuller on the bottom and a well defined Cupid's bow on top. The look modernized over the years by curving the edges of the Cupid's bow but the desire for fuller lips remain. Matte red was the overwhelmingly color of choice. Although now there are many choices of colors and finishes, the classic matte red lip alone is still a style icon. 

Dramatic eyes were created by applying mascara to the lashes and kohl to the rim of the eyes. In the 1920s, mascara was in the infancy stages and the application was not nearly as streamlined as it is now. Just think how far it has progressed! We have endless application options, formulas and brands to choose from. As for the kohl liner, in modern day we don't actually use "kohl" since it has not been approved by the FDA (Food and Drug Administration) and it was deemed unsafe. The initial idea of kohl-rimmed eyes has transcended into many eyeliner products sold in the forms of pencils, liquids, and gels available in a "Kohl" color. The idea can easily be referenced as the "tight lining" and part of the "smoky eye" process of today.

Also, in the 1920s, makeup looks were inspired by movie stars. And in the world today, who do we look to for inspiration but movie stars.

Much like today, women in the '20s had their eyebrow game strong. The trends and choices of having their brows done differed dramatically though- with some women opting for the bold, full eyebrow look, and others going low-key with plucking their brows and shaping them thin. 

When it came to makeup, well-defined, kohl-rimmed eyes and hot red lips were all the rage in the 20s, just like today. Smoky gray and black eyeshadows were common, and the mascara too made an entrance and was used to enhance the eyelashes and give the eyes an element of depth. 

Bright red lips were the trend of the time in the '20s, and even today, popular high-end brands too, launch collections of bold, bright lip colors.
One of the beauty secrets from the 1920s is dark-colored lipstick. Back then, dark red lipstick was the only color available, so you could pretty much see most ladies flaunting their dark red lips on the streets. Today, ladies opt for bold lipstick if they're about to attend something big - a presentation, ball, wedding etc.

As the famous quote goes, "the eyes are the window to your soul". This goes without saying for ladies from the '20s who would use anything to make their eyes pop... even if it means they'd have to mix water with a cake of wax to form a mascara for their lashes. Luckily things are simpler today with ready-made mascara to make your thin lashes darker.

At that point in time, having a pale look was considered fashionable, so the application of pale powder or orange rouge were very common. Today, people still used powder to go to work so as to look more cheerful and energetic.
1. Use Kohl as a dramatic eyeliner. In the 1920s it was fashionable for women to use kohl around their eyes or just on their waterline in order to make their eyes stand out. Kohl has been used as a beauty tool for thousands of years and is just as popular today as it was in Cleopatra's day or in the 1920s. 

2. Use petroleum jelly to tame your eyebrows. Women in the 1920s used petroleum jelly to keep their groomed eyebrows in place. So if you don't have an eyebrow pencil of gel in hand, simply comb your eyebrows and then dab a tiny bit of petroleum jelly on them to keep your eyebrows in place.

3. Use a powder instead of a foundation or concealer to achieve an even complexion and a healthy look. Fashionistas in the 1920s wore light powder as a foundation to achieve a flawless, doll-like look. This is the reason why ladies' restrooms were referred to as powder rooms. Today, women choose light mineral powder as a more healthy substitute for a foundation and concealer that can clog your pores and damage your skin. 
The 1920s can surely be defined as an era when the women from all around the world began taking more interest in makeup. Prior to this era, not a lot of women knew about the different types of makeup products and the techniques to apply them. But eventually, the use of makeup became common.
I believe that the best makeup technique which the '20s gave us is something we all women love to this day, and that is smoky eye! Then, women, after getting inspired by the actresses from Hollywood, started to sport the smoky eye makeup look in the '20s. Back then, it used to be referred as "flapper" look when it was paired with dark lips and pink blush on the cheeks.
Smoky eye makeup can look a little bit complicated, but once you have mastered the technique of blending the eyeshadows, you will find it very easy. As a beginner in makeup, you don't even need multiple eyeshadows to create a perfect smoky eye makeup look. Just apply a thick line of your favorite black kohl pencil on your upper lash line and use a smudger brush to smoke out the kohl, as simple as that!
Here are some beauty secrets from the 20s I think are still relevant today:
Bow shaped lips. 
Makeup stencils for the lips, the eyebrows, and the eyeliner.
Powered tissue papers that are now known as blotting paper.
The cosmetics industry really began to take off during the 1920s, with the removal of the stereotype that only "working women" wore makeup, the advent of the makeup counter, and the fascination with eyeliner that followed the discovery of the tomb of King Tut. While beauty has come a long way in the last 100 years, there are still several trends from the 1920s that we use today!
Women in the 1920s began to use lipstick to change the shape of the mouth, a popular practice to this day. While the '20s popularized making lips look smaller than the natural lip line, today we tend to overdraw the lips and make them look plumper!
Also in this decade, Elizabeth Arden created the first "bronzers." While contouring was not the fad that it is today, Arden recognized the need for a product that would imitate the popular look of a tan or sunburn!
The smoky eyes also made its first appearance in this decade, thanks to a growing fascination with ancient Egyptian culture. Clara Bow, led the charge for the dark, smudged eyes, using black kohl to line the circumference of the eye.
Although 1920s makeup was very different from the makeup we wear today, the history of popularized cosmetics can be traced back to the days of the flapper and speakeasies! The boom in the cosmetics industry paved the way for the beauty innovation that led to today's products!
---
I would like to express my gratitude to all the beauty bloggers who are featured in this interview! Let me know, in the comments below, what was your favorite tip. Also, if you know any other beauty secrets from the 1920s that haven't been mentioned, we would love to hear them.

Please share this post on social media with all your friends so more women learn how to use these ageless beauty techniques.
ABOUT THE AUTHOR
Minuca Elena is a freelance writer specialized in creating expert roundups. Her posts provide quality content, bring huge traffic and get backlinks. She also helps bloggers connect with influencers. 
42 Dubonnet is an indie makeup line inspired by the allure, mystery and electricity of 1920s Art Deco Miami Beach, brought to you with love by the mother-daughter duo, Lauren and Ann.